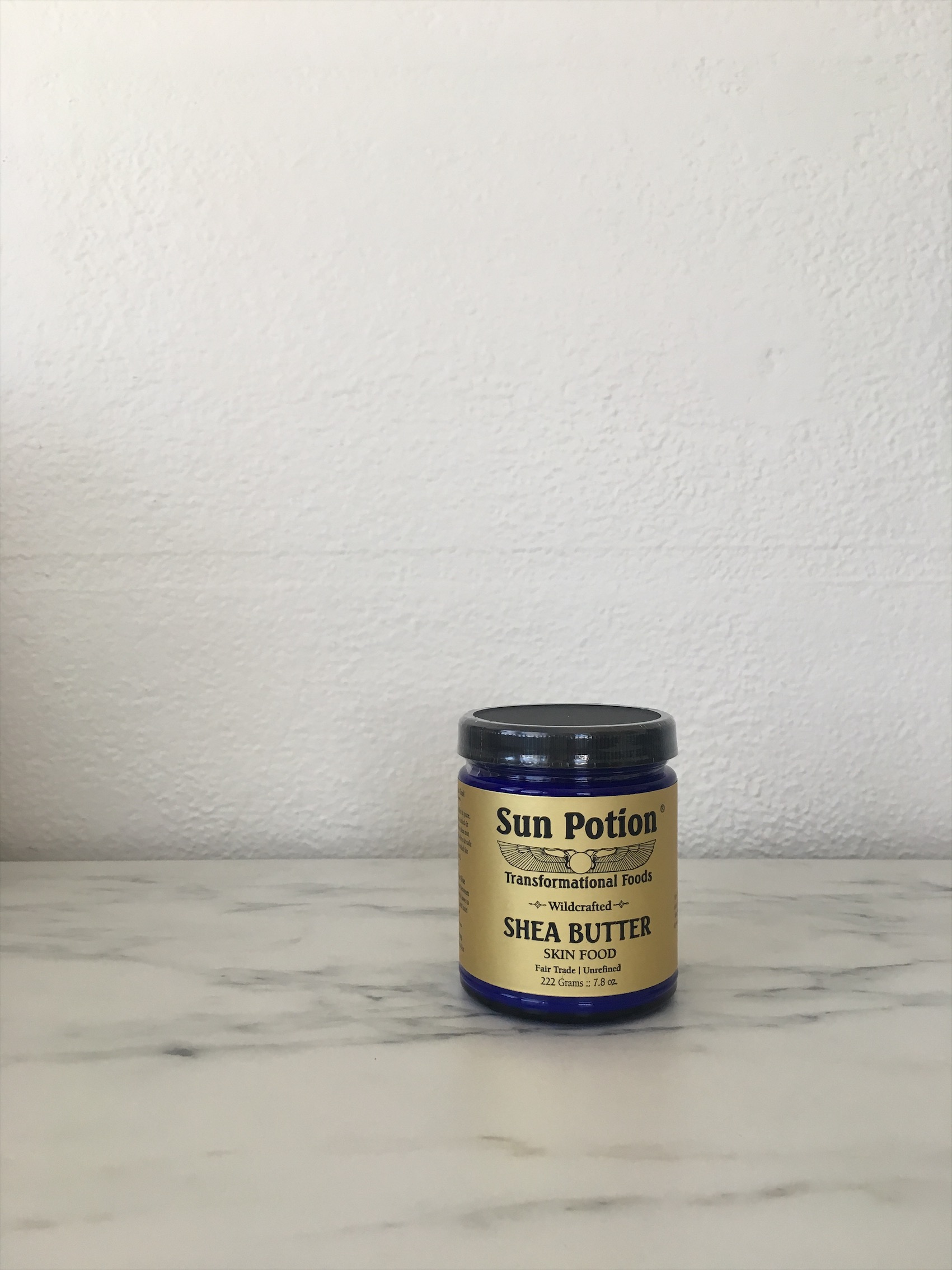 Sun Potion - Shea Butter
100% Wildcrafted & Unrefined Skin Food
Balances Skin pH

Contains a unique profile of minerals, proteins, & essential fatty acids.

Opens cells to draw moisture in, retain the hydration & allows skin to BREATHE
Use of Shea butter may reduce fine wrinkles & assist in healing conditions such as sun damage, blemishes, psoriasis, eczema, acne, severe skin dryness, chapping, scrapes, burns, skin allergies, fungal infections & more.
INVITATIONS FOR USE:
Melt a small amount between palms and apply with love to whole body, face, and hair!
In Joy!
OUR SOURCE:
We have partnered with WildiZe Foundation to source this Wildcrafted & Fair Trade Shea Butter. Proceeds go directly to community and wildlife conservation projects in Ghana. Visit Wildize.org for more info.
description borrowed from SunPotion.com