Dani Kenney - wound warrior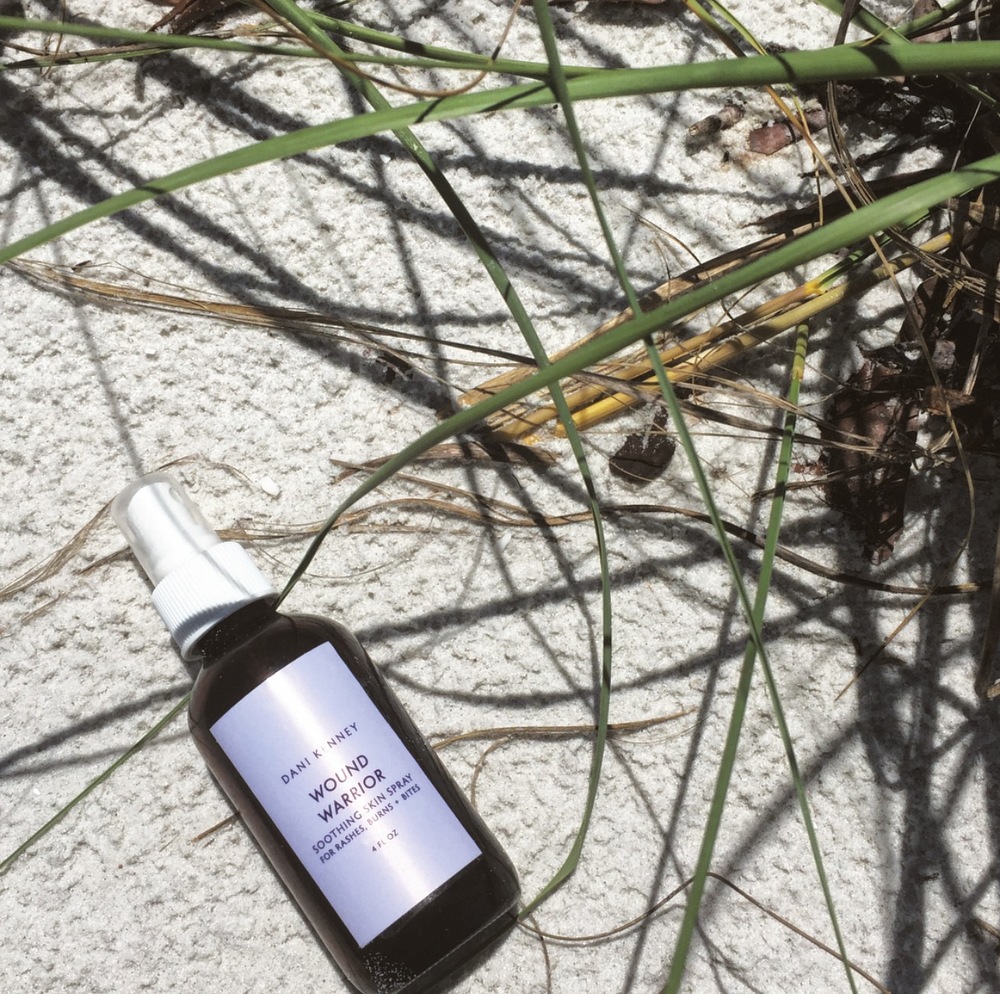 Dani Kenney - wound warrior
Wound Warrior: organic soothing skin spray
this is a miracle-worker product. good for rashes and very soothing for itchy bug bites. it even helps fight blemishes, which makes this product double as a wonderful toner for your face too. it is formulated for sensitive skin and contains some of earth's most calming botanicals that don't strip the skin but instead feed and soothe the skin. safe for use in the second trimester and beyond, and for both kids and adults. if you use this on your baby's rashes, please wait until your baby is at least three months old to use.
ingredients: aloe vera hydrosol water (aloe barbadensis)*, plantain leaf hydrosol water (plantago major)*, cucumber hydrosol water (cucumis sativus)*, chamomile flowers hydrosol water (matricaria chamomilla)*, calendula flowers hydrosol water (calendula officinalis)*, alcohol-free witch hazel hydrosol water (hamamelis virginiana)*,purified water (aqua), st. john's wort hydrosol water (hypericum perforatum)*, yarrow hydrosol water (achillea millefolium)*, comfrey hydrosol water (symphytum officinale)*, radish root ferment (leuconostoc)
*certified organic
4 fl oz.
directions for use: spray 1-3 sprays onto afflicted area. a little goes a long way. for external use only.
caution: please consult your doctor before beginning any new products for your baby.
photo and description borrowed from DaniKenney.com